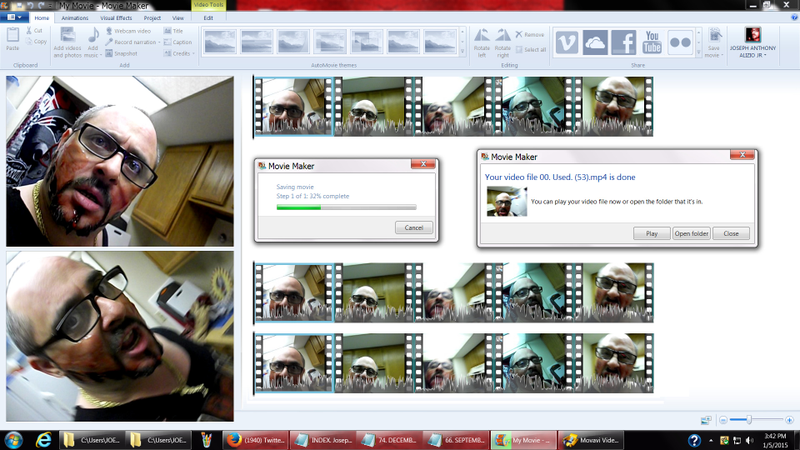 I JUST FINALLY FINISHED
MY LATEST SCREENSHOT PROJECT FROM TWO DAYS AGO.
"THE MAKING OF MY PSYCHO VIDEO TO MY PSYCHO ANIMATIONES."
YES. STILL SITTING IN MY PAINT PROGRAMS. YES.
FOUR 1920 Px. By 1080 Px. SHOTS TO EDIT TOGETHER.
"IF I HAVE TO RE-BOOT...OKAY WELL...
THEN I AM FUCKED UNLESS I START EDITING NOW."
NO. I HAVE NOT BEEN LAZY.
I HAVE JUST BEEN MOST SERIOUSLY
TOO FUCKING BUSY WITH MYSELF ACTUALLY.